Tips for Moving into Your New Home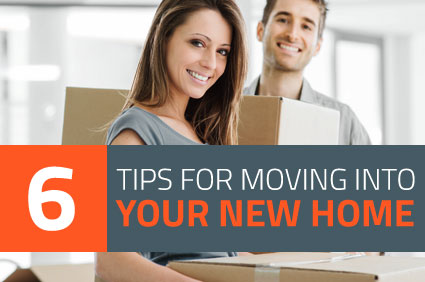 09-12-2015 10:12:34am
So your furniture removalists are closing the truck doors and pulling out of the driveway. You made it. But you're not finished yet. What next?
Change your locks
Ah, all settled in to your nice new house, relaxing with the family, then an unexpected guest arrives. One recommendation when moving into your new house, is to change the locks. Although we would like to think a decent person was the previous resident in your new house or apartment, there is always the off chance that this may not be the case, meaning you could be the potential victim of a robbery.
Unpack
Generally, the most important things that you will need in your house is, kitchen supplies, and bedding. Make sure when you arrive at your new house you get the necessities unpacked and sorted first.
Update your details
Although it can take a bit of time and effort, remember that you must update the following:
Taxation details
Car registrations
Drivers license
Medicare details
Home, contents, car and health insurance policies
Superannuation details
What's up doc?
When moving long distance or interstate, you will have to change to a new doctor, as well as dentist. They will need your medical history, including any special needs or requirements.
What's up doc?
You've finally finished unpacking! Now what do you do with all the unwanted packing materials? Rather than simply throwing them away, you could consider some of the following options. You may have a friend or relative who is planning to move. Give the boxes and materials to them. Secondly, you could offer left over materials to a local storage unit or post an ad on Gumtree so that someone else can use the them, meaning you've done a good deed! In any case, ensure that your boxes don't end up as landfill. Reuse or recycle!
Enjoy your new home!
Everything is done. Sit back, relax, and put your feet up.